At 6 pm, we will gather around the fire on the terrace of the Triangel Boutique Hotel and start as follows:
---
Jon's standing amuse-bouche & a welcome drink
Jorg's sitting amuse-bouche
JON'S COLD STARTER
brioche,
chicken and goose liver pate,
cheese Srjan, bacon
JORG'S COLD STARTER
mackerel, parsley, radish,
onion, sumac
JON'S WARM STARTER
pulled beef,
cabbage, celery, horseradish
JORG'S WARM STARTER
*schnitzel*,
mushroom x.o, gribiche sauce,
mizuna
JON'S MAIN COURSE
osso buco,
potatoes, "mavrah" mushrooms (Morchella esculenta), tubers,
peppers, garlic, parsley
JORG'S DESSERT
brownie, salted caramel, garam masala ice cream,
caramelised bacon
JON'S AFTER DESSERT
---
Price of the menu: € 85,00 per person
Vegetarians attention - chefs will take care of you too, but please advise your whishes upon booking the table.
Drinks are not included in the menu price and are charged according to consumption.


YOU ARE INVITED TO BOOK A TABLE AT:
---
And of course, we must introduce you also both chefs:
Jorg Zupan, guest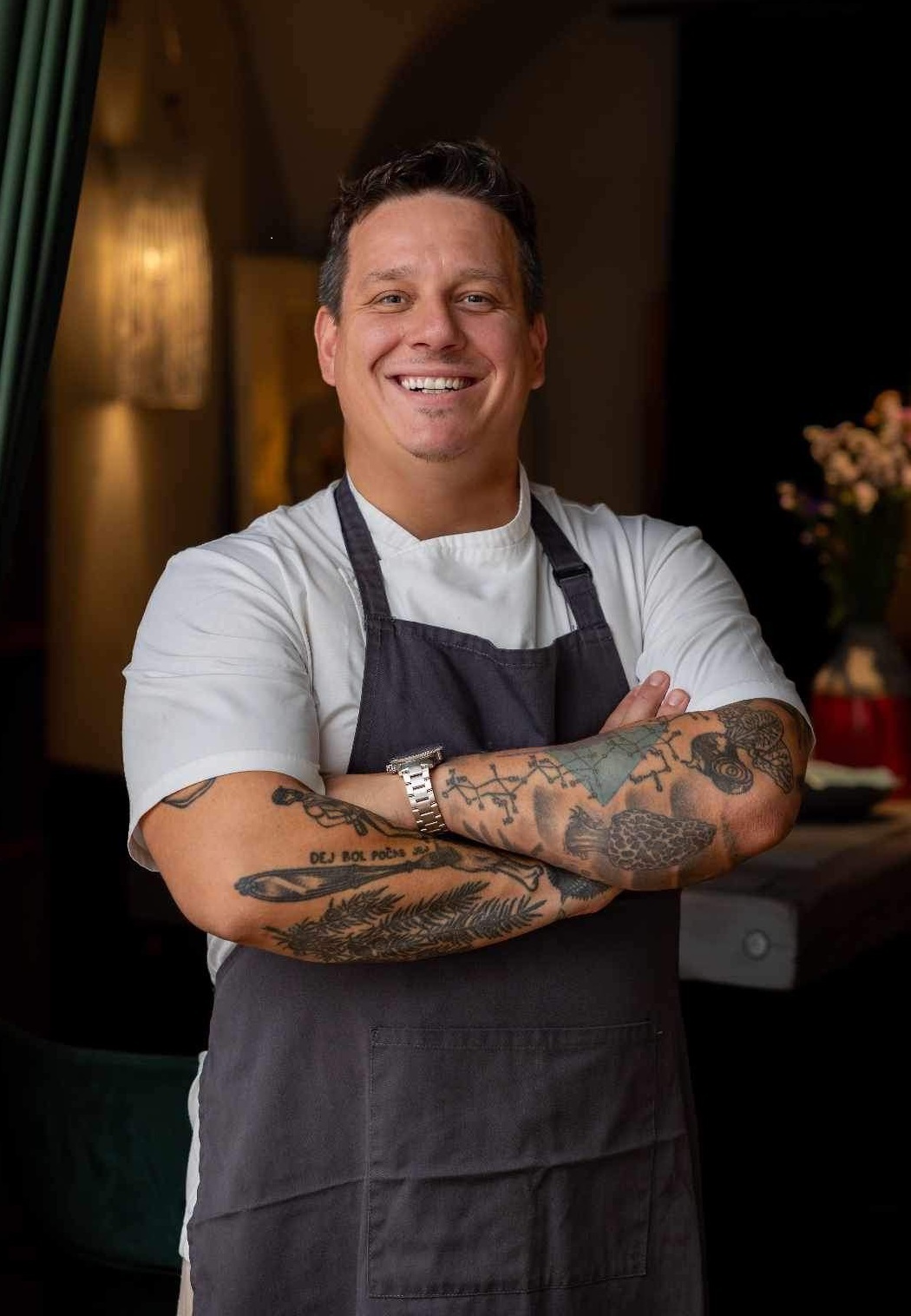 He started his career as a chef at the Promenada Gourmet Restaurant in Bled. He also honed his skills under the tutelage of Bine Volčič, one of the most renowned chefs in Slovenia. His path then took him to Sydney, where he did an internship at Quay Restaurant. Later, he also spent a year in London, at the one-Michelin-starred Pied a Terre restaurant. In 2013, he was in Slovenia to work in another renowned restaurant under the tutelage of Igor Jagodic. During this period, again in the UK, he worked as a trainee chef in a three Michelin-starred restaurant - Fat Duck.
At the end of 2015, he joined the famous restaurant Smrekarjev Hram in Ljubljana. With his innovative approach and enthusiasm he brought a very special culinary touch in to the restaurant. When the Union Hotel renovated Smrekar's Hram into (Jorg's) restaurant Atelje, the young chef became an entrepreneur and crowned it all with a Michelin star in 2021 and 2022. In 2023, he changed the concept and opened the bistro restaurant Aftr in the same location.
Jon Zupan, host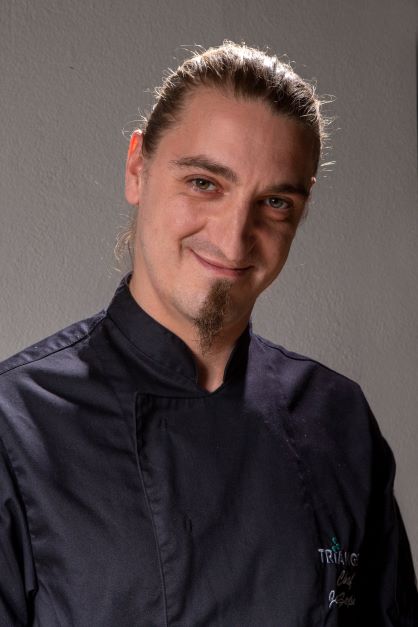 He started his culinary career by enrolling in the Secondary School of Catering and Tourism in Radovljica, chef programme. During his schooling, he did his practical work at the Astoria Hotel in Bled, where his talent was noticed by Chef Uroš Štefelin, with whom he later worked at Hotel Triglav in Bled (2009-2013). They continued their journey together at Villa Podvin in Mošnje near Radovljica (2013-2020), where as sous chef he made a significant contribution to the first Michelin star in 2021.
In 2016, he further developed his skills at the Michelin-starred restaurant A.O.C in Copenhagen, where he was mentored by Chef Søren Selin. In the same year, he received further training at NO2, also in Copenhagen, under the tutelage of Chef Nikolaj Kostner.
In the spring of 2022, he took up the position of chef at Triangel Boutique Hotel in Gozd Martuljek, where he continues to realise and develop his culinary vision.